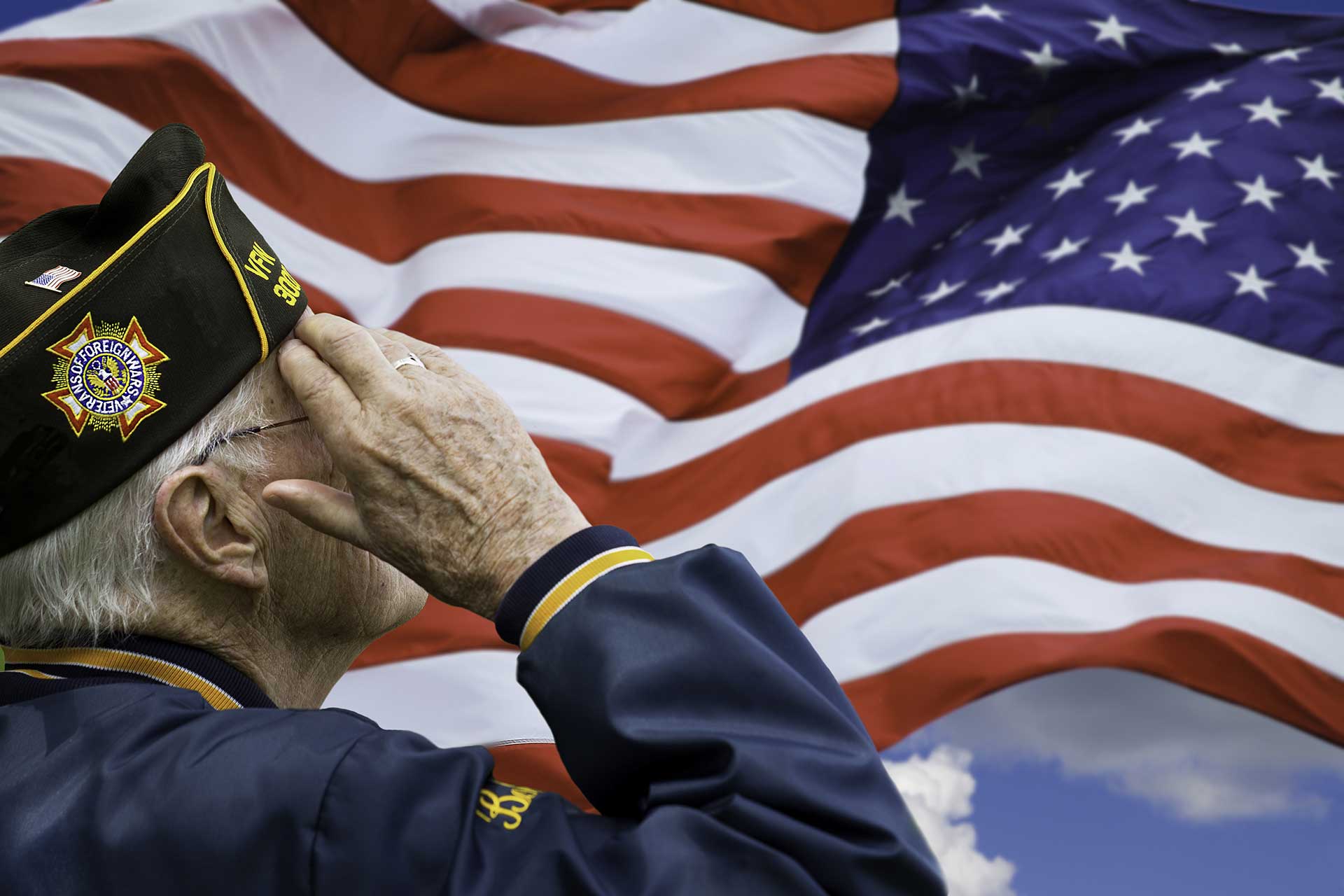 Frankel Law Wins Social Security Disability Benefits for Disabled Veteran
At Sara J. Frankel & Associates, P.C., our experienced disability attorneys have represented many disabled veterans over the years. The majority of our disabled veteran clients have won their Social Security Disability benefits claims.  
Recently, Attorney Sara J. Frankel represented a veteran who had suffered combat injuries in Vietnam. Unfortunately, these injuries caused him to develop multiple severe degenerative health conditions. 
Background
In 2006, the Veterans Administration (VA) found our client 100% service-connected disabled. He attempted to apply for Social Security Disability benefits (SSDI) that same year. However, both the VA and the Social Security Administration (SSA) erroneously advised him that he could not apply for SSDI since he was already receiving disability benefits through the VA. In 2019, he contacted the Law Offices of Sara J. Frankel & Associates to discuss the possibility of applying for SSDI benefits.
The veteran's "date last insured" (DLI) had expired on March 31, 2011. This meant that to be eligible for SSDI, he would need to prove he became disabled before his DLI. He would also need to prove that his disabling conditions had persisted at a disabling level of severity since before his DLI through to the present time.
Our Approach to Obtaining Social Security Disability Benefits for our Client
We accepted his case, immediately filed an SSDI application on his behalf, and obtained his medical records from the VAMC. After reviewing more than 6,000 pages of medical records from 2006 to 2018, it was clear to us that the veteran had been disabled per the Social Security Administration Act and Regulations since before 2011. 
Next, we contacted our client's long-time physicians at the VAMC. We worked with them to draft multiple letters and complete physical capacity and other questionnaires supporting the veteran's long history of consistent severe symptoms and limitations. 
Although his claim for benefits was denied at the initial application and reconsideration level of appeal, we continued fighting for this disabled veteran. We further appealed his case, requesting a hearing before the Social Security Administration, Office of Hearings Operations. 
At a hearing held in January 2020, we argued his case and presented a concisely drafted brief to the judge, summarizing more than twelve years of medical records and the supportive letters and assessments from his physicians.
The Results
After presenting our arguments to the judge, he concluded there was no need for the veteran to testify at the hearing — although he was present. The judge granted SSDI benefits to our client, with an established onset date of December 31, 2006. 
Our client received a significant amount of retroactive benefits, allowing him to make needed repairs and improvements to his home and pay off debt. The monthly SSDI benefits he received provided him with an almost 50% increase in his monthly income. Our client told us we had changed his life in so many ways and that he was grateful for all the help we had given him.
Have you become disabled due to service-related injuries? Sara J. Frankel is an experienced attorney adept at handling even the most complex disability cases for veterans in Massachusetts and Rhode Island. As a former staff attorney with the Social Security Administration, Attorney Frankel knows the law and how the system works from an inside perspective. She will guide you step by step through the entire legal process of your disability case and fight for the benefits you deserve!.
Please contact the Law Offices of Sara J. Frankel  & Associates today at 508-730-1451 for a free consultation.