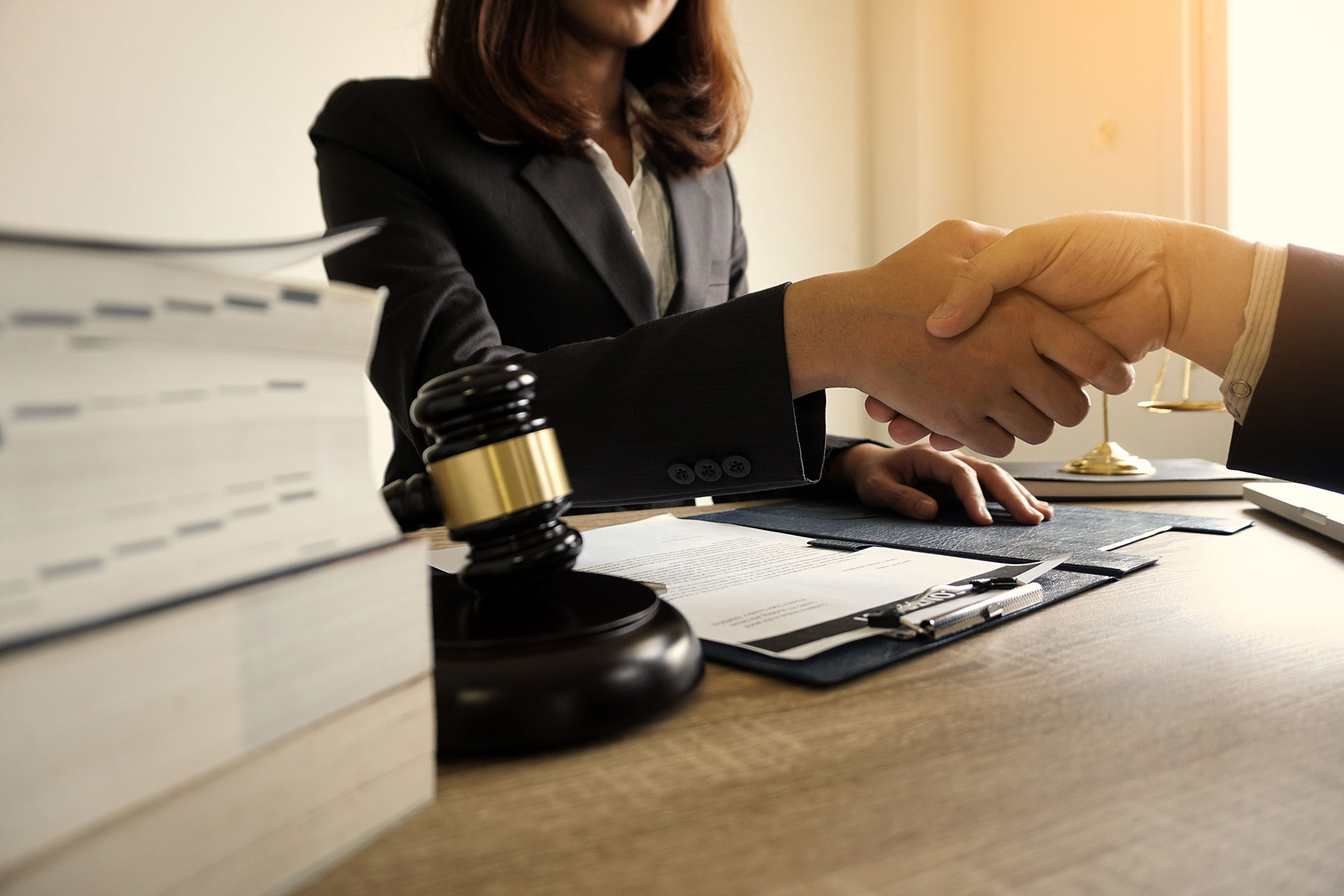 Do I need a lawyer to represent me at a Social Security disability hearing?
When you apply for disability benefits through the Social Security Administration, expect challenges along the way, including a large amount of paperwork that needs to be completed and the potential denial of your benefits application. There is also a good chance you may need to present the case at a disability hearing, but there is no need to worry, we can help! It is perfectly understandable to feel overwhelmed at the prospect of going to a hearing and presenting your case before a judge, it can be difficult talking about your health and other personal issues in such a setting. This is where an attorney can help since they can step in and be your advocate, and make certain that all important information is presented to the judge.
Generally, the disability benefits hearing process is fairly informal. By that, we mean there are no witness boxes or bailiffs in the hearing room, and there are no strict procedural or evidentiary rules you need to follow. Nevertheless, the hearing is overseen by an Administrative Law Judge, and you and any other witnesses will be sworn in under oath or affirmation before testifying, and hearing office staff will make an audio recording of the hearing. This is why it makes sense to have a skilled and knowledgeable disability benefits attorney on your side during the hearing. With a lawyer, you are leveling the proverbial playing field. Here are some other aspects of the hearing where the services of an attorney would be beneficial. 
Effectively Questioning Expert Witnesses During the Hearing
During the benefits hearing, the Social Security Administration will usually call a vocational expert to testify, and occasionally a medical expert. The testimony provided by such experts can be decisive in whether or not your disability claim is approved or denied. If experts are called, your lawyer can ask key questions to ensure the Administrative Law Judge has a proper understanding of the scope and extent of your medical disability and vocational or work-related limitations.
Obtaining Medical Opinions 
During the hearing, an Administrative Law Judge should place a good amount of weight on the opinion of your treating medical professional, or professionals, as opposed to the opinions of doctors who were retained by the government. This is why many knowledgeable attorneys devote a considerable amount of time and effort to securing the medical opinion of your treating doctor or doctors concerning the nature of medical conditions, related symptoms and resulting disabling limitations.
An experienced disability benefits attorney can help you, and your treating doctor, understand the specific requirements associated with establishing that someone is in fact disabled under Social Security law. Your attorney can also help your doctor draft a statement that specifically addresses the issues that often arise during a disability benefits hearing. It is also important to understand that the Social Security Administration, along with most Administrative Law Judges, typically give no weight to your doctor's opinion if they simply write a note stating that you are disabled. There needs to be a more in-depth description of your condition or conditions, symptoms and resulting limitations.
Knowledge of the Disability Benefits Application Process
One of the biggest advantages associated with hiring a disability benefits lawyer is the knowledge they bring to the table. Our disability benefits attorney Sara J. Frankel possesses more than 25 years of experience in this area of the law. Her experience includes serving as a staff attorney with the Social Security Administration. This means Sara has a deep knowledge of this area of the law and can help guide you through this process. When you hire Sara, she and her experienced and compassionate staff have got your back from beginning to end. 
Take Action Today – Speak to an Experienced Disability Benefits Attorney
If you have become disabled due to a workplace or other injury or medical diagnosis, we know you may be feeling overwhelmed, worried and unsure about the future. We are here to help and ensure your rights are protected. For example, you only have 60 days to file a Request for Hearing after the reconsideration level denial of benefits (And yes, the burden is on you, the applicant, to ask for a hearing). But again, do not worry. If you have a skilled and capable advocate like Sara Frankel on your side, she will be there to fight on your behalf to get the benefits you need.