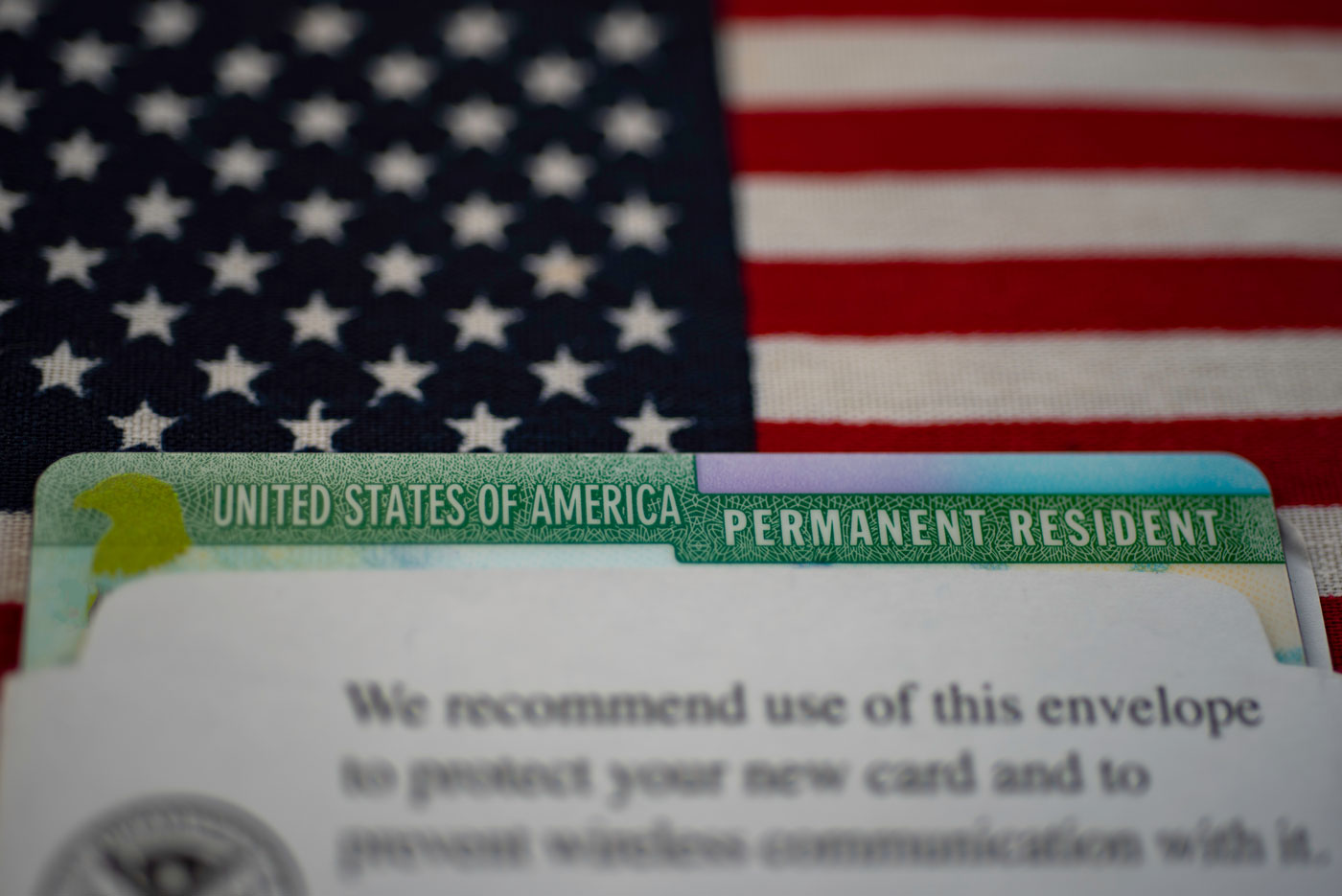 Conditional Permanent Residency (CR1) and Form I-75: What You Need to Know
Defining Conditional Residency (CR1)
If you are an immigrant married to a US citizen or permanent resident for less than two years when your marriage related visa was approved, you will receive a "conditional green card" that expires after 24 months.
So what does this mean for you and your spouse?
Having a "conditional green card" (your card will say "CR1") means that you have to apply to have the "condition" removed from your residency before the end of the two year period. To do this, you must again document that you have a genuine, or "bona fide" marriage. After you go through this process, you will be eligible to receive a "permanent green card", which can be renewed every 10 years.
However, it is important to note that residents with "conditional green cards" have the same legal rights and privileges as full permanent residents. You can work, and you can travel in and out of the country. Your time as a conditional permanent resident can also be counted as time towards U.S. citizenship. To become a citizen, you must have been a permanent resident for 3-5 years.
What to do if you have conditional permanent residency
What should you do if you have conditional residency? Here are the steps you need to take to file for permanent residency (If you are residing overseas for military or authorized governmental purposes, there are additional requirements to those listed below):
First, you must file Form I-751, also known as the "Petition to Remove Conditions," no more than 90 days before your CR1 visa expires. You must file it within that 90-day window because forms filed too early or too late will be denied.
You have to complete and sign this form together with your spouse, as it is a joint petition (with certain limited exceptions).
Next, you will have to provide the same kind of evidence you already gave USCIS (in your original application for conditional permanent residency) to prove your marriage is real or "bona fide". However, this should not be the same documents you provided previously, it should be new evidence from the past two years of conditional residency. You can use a wide variety of documentation, such as new pictures together, joint financial documents, birth certificates of any children you have had together, etc.
Finally, you must include a photocopy of the front and back of your conditional green card and the appropriate filing fee (currently $680) with your application.
The forms, documentation and filing fee must then be filed (by mail) with the appropriate USCIS office.
What happens if you don't remove the conditions
If you do not follow the above steps in order to remove your conditional status to become a permanent resident, you will officially be "out of status" when your CR1 card expires. This could lead you to being deported, as you will begin an "unlawful presence" in the US. Long-term, this could result in you being banned from the country for 3-10 years.
Reasons you might be denied
Why would you be denied permanent residency? There are three primary reasons:
You filed the application too late or too early and did not provide sufficient evidence of the extenuating circumstances that resulted in your needing to file late or early.

You did not provide sufficient documentation to prove that your marriage is valid, or "bona fide".

USCIS suspects that your marriage is fraudulent (not a real marriage).
With the right attorney, you can avoid all of these issues.
Special Circumstances: Divorce or Separation, & Spousal Death
Divorce
If you and your spouse get a divorce or separate during the two years of conditional residency, you can still apply for a "permanent green card". To do so, you must include an additional request to waive the requirement that your spouse files Form I-751 with you. Keep in mind that you still need to prove that the marriage was genuinely entered in good faith and not for immigration purposes.
If you are the conditional resident, it may be helpful to your case to include proof or documentation that your spouse chose to end the marriage, or caused the marriage to fail. If you attempted reconciliation and have proof (such as marriage counseling), you should also include this evidence.
If you got a divorce before filing Form I-751, you do not need to wait until the 90-day window before your visa expires to file. However, you will need to include the final proof of divorce in your application.
Death of Spouse
If your spouse passes away before you file for permanent residency, you can still apply to remove the condition. When you file Form I-751 you must also include a copy of your spouse's death certificate (and evidence of receiving CR1 status before they died).
Like in the case of a divorce, you do not need to wait until 90 days before conditional residency expiration to file Form I-751 if your spouse dies. 
Schedule a Free Case Review with a Top-Notch Immigration Lawyer 
If you or your spouse needs help with an immigration matter, contact Attorney Sara J. Frankel. Attorney Frankel has been proudly serving southeastern Massachusetts and northern Rhode Island communities since 1996. She can help you navigate this complicated system. Call or email her office today for a free consultation.