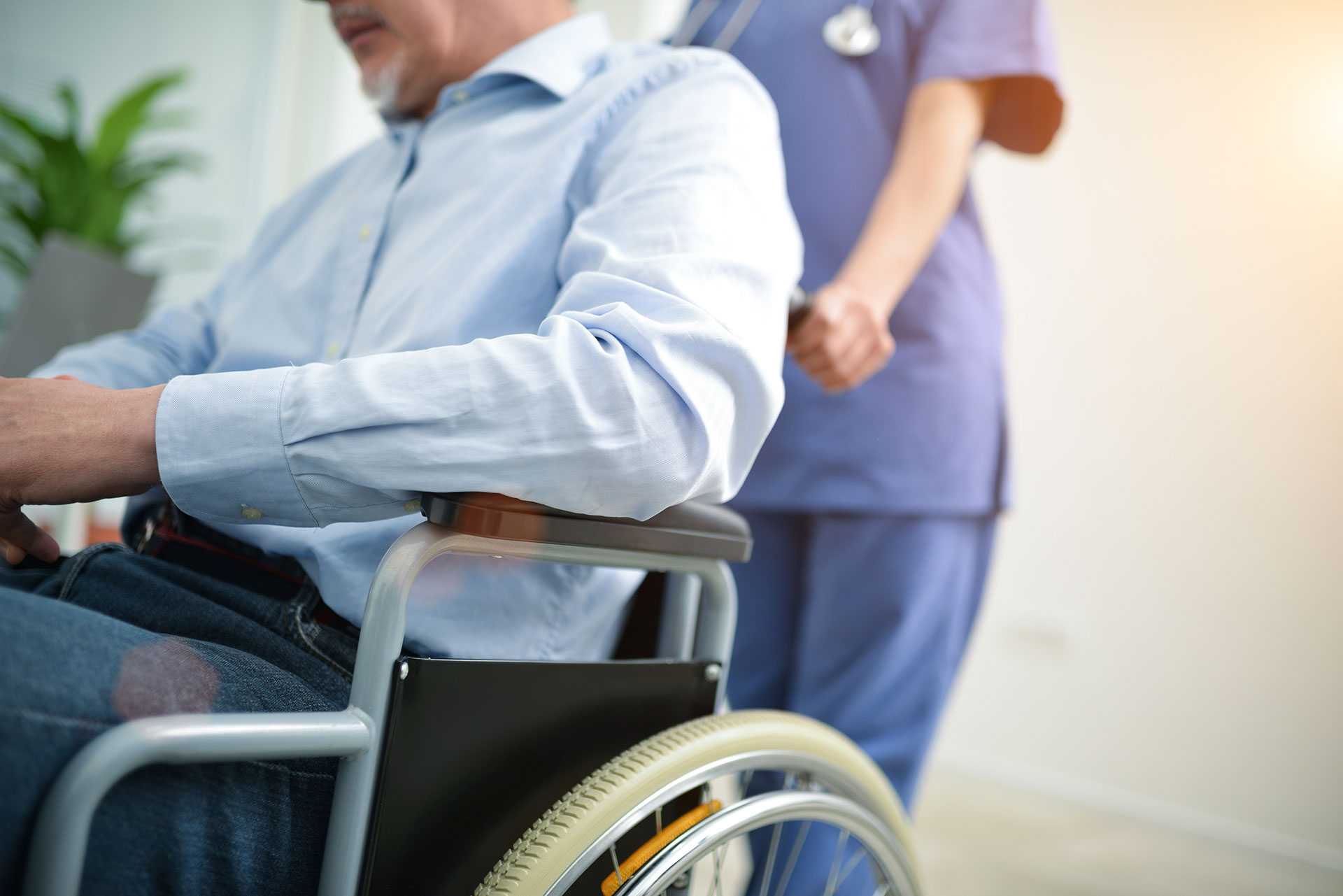 Does Social Security Disability Impact Long-term Disability Insurance?
One in four US adults lives with a disability. Fortunately, there may be help available to you if you can not work due to an accident or a medical condition, including private long-term disability insurance benefits and Social Security Disability Insurance benefits (SSDI). Depending on your situation, you may be able to receive both types of benefits simultaneously. 
What is long-term disability insurance?
Long-term disability insurance is a private insurance policy that is typically purchased through your employer (or through an insurance agent if your employer does not offer it). 
The point of long-term disability insurance is to protect you and your family's finances if you become unable to work for a period of time due to an injury or illness. In many cases, you can participate through work (or buy through an insurance agent) in both short-term (for usually up to the first three to six months of inability to work) and long-term disability insurance (for usually the period of time after the first three to six months of inability to work). 
When your short-term disability benefits end, your long-term disability policy kicks in. But every policy is different and may require separate applications despite being for the same medical condition or conditions (with different medical requirements). 
How much does long does long-term disability insurance pay? And, for how long does it pay?
Usually, long-term disability insurance policies pay you about half of your regular salary (Some plans pay more). Policies can pay out for as little as a year or less, to as long as until you reach retirement age. When buying a long-term disability policy, you will want to understand:
How much your premiums will be 

The length of time the policy pays out benefits

How the policy handles pre-existing conditions
Why would someone need long-term disability insurance?
Social Security Disability Insurance, or SSDI, has many differences from private long-term disability insurance policies, including the application process and disability requirements. SSDI is a government-run program that is funded by Social Security taxes on your income. SSDI is not a policy you can buy into like you would with a long-term disability policy. SSDI is basically when you apply to use your Social Security retirement benefit funds early as a disability benefit (although if awarded disability, your retirement benefits will still be available to you in the future for retirement purposes as well).
The approval process for long-term disability insurance is usually much faster than the process of applying for and being approved for SSDI. Therefore, many people apply for and receive long-term disability benefits while waiting for their SSDI claim to be processed. 
SSDI claim process length
On average, SSDI claims take five to six months to be processed at the initial application level. During this time you will not be receiving any benefits from Social Security (except in rare cases where applicants are granted six months of "presumptive disability" payments by Social Security). If you are not approved at the initial application level and have to appeal the claim for reconsideration or further appeal, you can wait an additional three to six months or longer for a determination at each level.
Do SSDI benefits impact long-term disability insurance or vice versa?
As mentioned above, long-term disability policies can differ significantly from each other. Many long-term disability policies require that you apply for SSDI benefits within a specific time period after being awarded the long term disability benefits (Otherwise, the policy may stop paying out benefits to you). But you may receive long-term disability and SSDI payments at the same time. 
Once approved for SSDI benefits, a long-term disability insurance provider will generally only pay out the difference between your SSDI benefits and your policy amount. The offset amount depends on your specific policy terms and the amount of SSDI benefits you get each month. You may also have to pay the long term disability insurer part of your retroactive SSDI benefits for the time period that they have already been paying you if you also received retroactive SSDI benefits for the same overlapping time period (again depending on your individual long term disability policy terms).
Conversely, the Social Security Administration does not offset any long term disability benefits received from your monthly SSDI payments or retroactive SSDI amount to be paid to you.
Contact Experienced Disability Attorney Sara J. Frankel 
Becoming injured, being diagnosed with a medical issue, and living with a disability can be stressful for you and your family. Experienced disability attorney Sara J. Frankel has helped residents of Massachusetts and Rhode Island receive SSDI and SSI benefits for decades. 
Whether you need assistance with applying for SSDI, appealing a denial of SSDI, a continuing disability review, or simply need more information on long-term disability and SSDI, Attorney Frankel is ready to help. Contact the Law Offices of Sara J. Frankel & Associates, pc today for assistance and put your mind at ease.