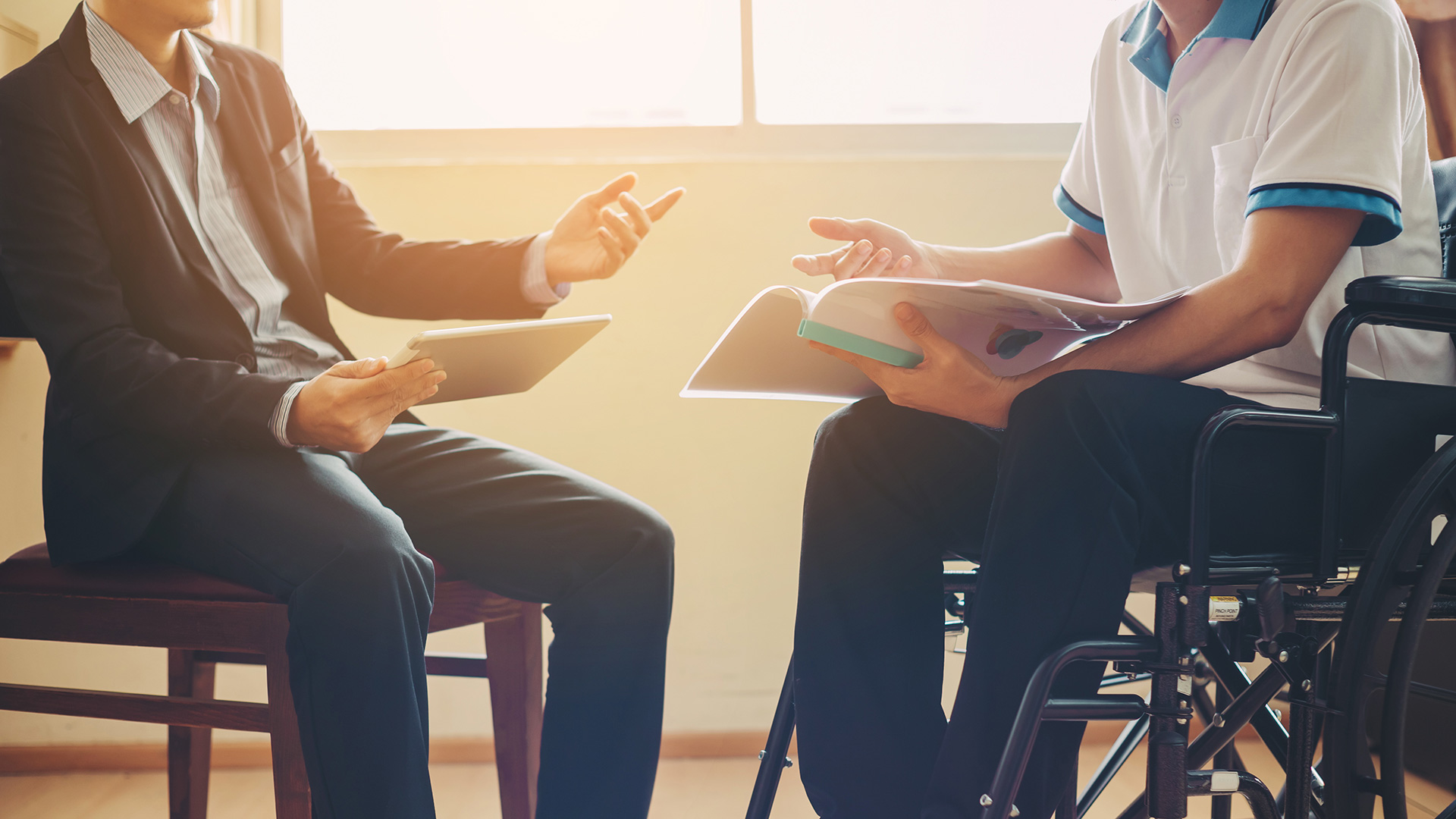 My Disability Benefits Were Denied: Where Can I Get Expert Advice?
It is devastating to learn that your application for Social Security Disability benefits was denied. Disability benefits are a financial lifeline to support yourself and your family. If a long-term or permanent disability prevents you from working, you may be wondering what to do next. 
After receiving notice of the Social Security Disability benefits denial, the first thing to do is appeal the decision. You can request an appeal of the decision within a 60-day deadline. Appealing the refusal to grant disability benefits is almost always better than filing a new SSDI application. 
In many cases, an appeal can result in a favorable outcome, and you would then get the needed benefits to care for your day-to-day needs. 
In this article, you will learn what to do if you have been denied disability benefits. 
Reasons Why Disability Benefit Claims are Denied
Before you file an appeal, it is crucial to understand why the Social Security Administration (SSA) denied your application. Before you submit your appeal, you must ensure that the new information you submit will help you win your SSDI case. 
Here are some common reasons why the SSA denies disability benefit claims:
Lack of medical evidence

— To qualify for Social Security disability benefits, your medical condition should be so severe that it prevents you from working for a minimum of twelve consecutive months. It is vital that you attend regular appointments with your physicians and that your

physicians keep accurate records of your injury

or illness and the impact on your life. 

You earn too much

— The SSA refuses benefits to anyone who makes over the limit of "substantial gainful activity" (SGA). You are allowed to work on a limited basis while applying for disability benefits, but your monthly income must be under the SGA threshold to qualify for SSDI benefits. 

Failure to follow treatment

— It is vital to follow the treatment your doctor prescribes. Your benefits may be denied because SSA can not accurately determine how your condition affects your ability to work or because they decide that you are not trying to improve your health by following your physicians' treatment plans. 

Refusal to cooperate

— You need to make full disclosure about your medical conditions. If the SSA requests more information or documents, you need to submit these to increase your chances of a successful application. 
Once you know why you did not qualify for disability benefits, you are in a better position to appeal. 
How to Appeal Social Security Disability Benefit Denial
If you appeal a disability benefits denial, it is a good idea to hire a trusted disability attorney. Professional legal assistance can guide you through the appeals process to boost your chances of success. 
Here are the steps you need to take to appeal an unfavorable decision.
1. Seek legal advice
It is always the best idea to get legal advice on Social Security disability appeals. An experienced disability attorney knows what additional information you can submit to strengthen your appeal. Your attorney will file the appeal on your behalf, and will also support you through every step of the appeal process. With an empathetic and understanding lawyer at your side, you can feel more confident about winning your case.
2. Appeal the denial
It is crucial to file an appeal if your disability benefits are denied. Do not make the mistake of giving up or filing a new application. Some statistics show that up to 50 percent of appeals are successful, and applicants will get the SSDI benefits they need and deserve.
If you have an experienced disability lawyer, they will gather and submit to Social Security all the necessary information and evidence required for a successful benefits claim. Your lawyer may recommend seeking additional medical treatment (such as with a specialist physician for your specific illnesses or injuries), obtaining additional medical evidence, or arranging for an independent doctor's evaluation. 
3. The disability appeals hearing
You may need to attend a disability hearing where a Social Security administrative law judge will hear your case. A vocational expert witness, hired by Social Security will usually be present to answer questions about your past relevant work, and any work you may still be able to perform despite your physical and or mental health limitations. A medical expert, also hired by Social Security, may be present to give testimony about your medical conditions and resulting limitations. 
An experienced disability attorney such as Sara J. Frankel can give you the best advice on preparing for the disability hearing. You can benefit from her more than 25 years of experience handling SSDI and SSI benefit claims in Rhode Island and Massachusetts.  
If you have been denied Social Security disability benefits, contact the Law Offices of Sara J. Frankel for a free consultation.