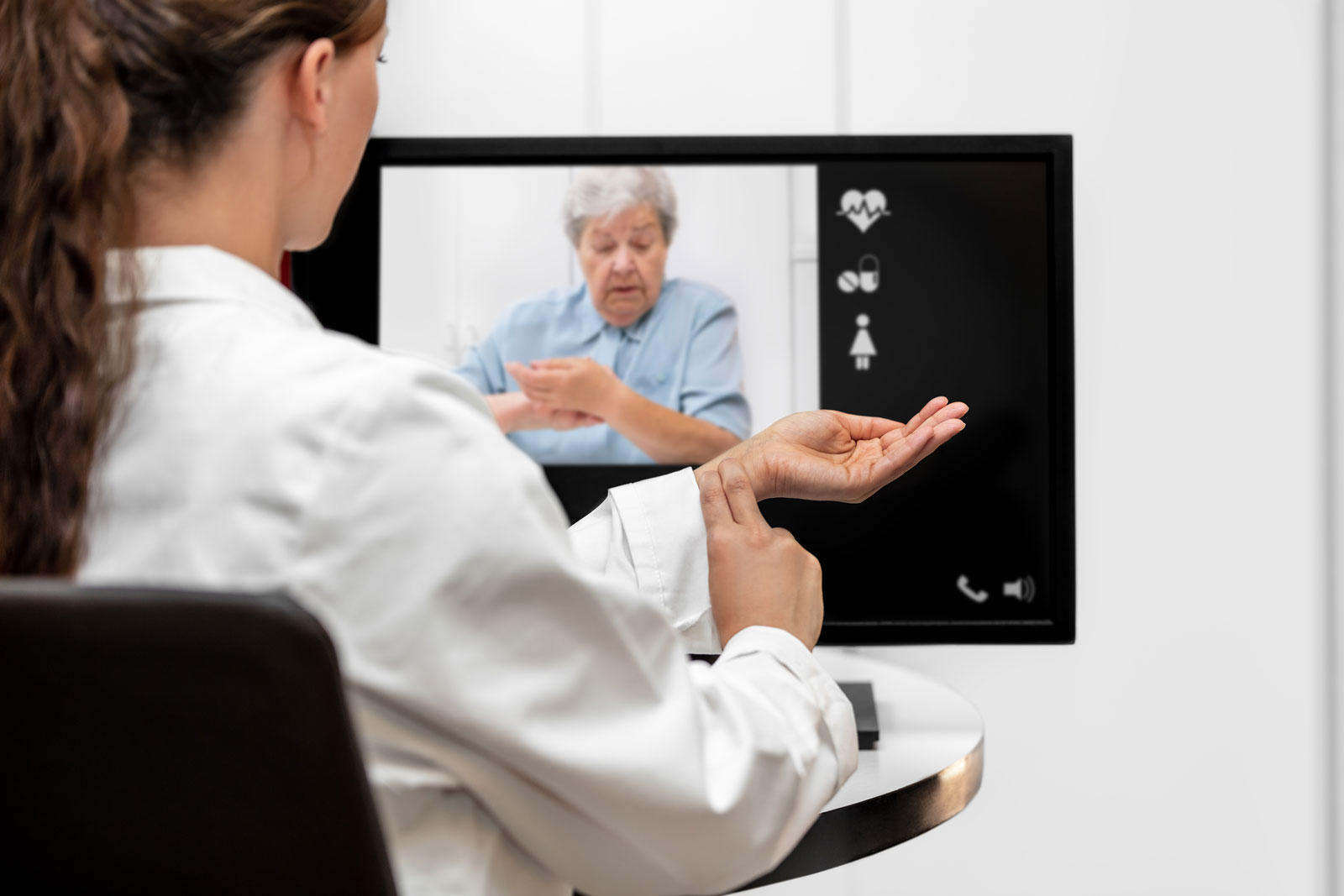 How to Get Medical Evidence for Your Disability Claim using Telemedicine
If you file a Social Security disability (SSDI, SSI) claim, you will need to provide medical proof that you have physical, mental health, or cognitive impairments preventing you from working. Accurate, consistent, and timely medical evidence is the cornerstone of a strong SSDI and or SSI benefits claim.
However, due to the global COVID-19 pandemic, many people are avoiding going to doctors' appointments or seeking treatment at clinics or hospitals.
So how are disability claimants supposed to gather the required medical evidence they need to support their case in this current situation? Thankfully, technological advancements in telemedicine now allow patients to "see" their doctors without leaving their homes.
How to Get Medical Evidence During COVID-19 Pandemic
During the Coronavirus pandemic, we encourage our clients to use telehealth services like Teledoc, MDLive, and Doctor on Demand to generate medical evidence for your case when possible. This keeps you and your frontline clinicians and their staff safe, while still providing support for your SSDI or SSI benefits claim.
Telehealth services allow you to see a variety of providers, including primary care physicians and nurse practitioners, mental health care providers, as well as medical specialists like cardiologists, rheumatologists, and neurologists. You can access this service from your home with an internet connection, as well as a healthcare facility like a health clinic or nursing home.
Depending on your provider's policies, you may be able to speak to your own doctor using video conferencing technology on your smartphone, tablet, or computer.
What Can Be Done in a Televisit With My Healthcare Provider?
During a telehealth visit, you can:
Be diagnosed

Be advised on treatment or home-therapy exercises

Have your symptoms or conditions monitored

Monitor and manage chronic conditions like asthma

Receive mental health care such as psychiatric evaluations or psychotherapy

Receive non-emergency urgent care evaluations relating to injuries, infections or illnesses like the flu.
In many aspects, a telehealth visit should be similar to a normal visit at the doctor's office. You can speak to your provider and describe your symptoms the same way you would in the office. Your provider may ask you to take your temperature or measure your blood pressure and share the results with them. At the end of your visit, your provider can give you recommendations for the next steps to take and prescribe medications or treatments.
Of course, there are some things you cannot do during a telehealth visit. In-office procedures like bloodwork and physical exams cannot be performed virtually. Moreover, if you have a dire medical emergency, telehealth services are not a replacement for calling emergency services (911).
Whose Medical Records Does the Social Security Administration (SSA) Accept?
The following providers are considered by SSA as acceptable medical treatment sources:
Licensed physicians or nurse practitioners, such as your primary care provider, or specialists (MD, DO, NP, APRN, etc.), 

Licensed psychologists (Ph.D., Psy.D)

Licensed optometrists (Eye doctors, OD)

Licensed/Certified speech therapists

Licensed podiatrists (foot doctors) (DPM)

Records from hospitals, rehabilitation facilities, and professional clinics
You can also submit medical records from other treatment sources such as chiropractors, acupuncturists, and massage therapists, but these are not considered acceptable medical treatment sources by SSA and therefore can not be the only documentation that is submitted to SSA as evidence of a disabling condition or limitation.
How To Make Sure Your Medical Records Help Your Claim For Benefits
Once you submit your medical evidence, the SSA will examine your medical records to ensure that they support your SSDI and or SSI disability benefits claim. The best records to submit are typed, professional, and detailed reports from your doctor. These include complete examination notes, test results, diagnoses, documentation of treatments or medications prescribed, and prognoses.
The more information you can provide to the SSA, the better. You should provide medical records from at least one year prior to the date you became disabled (if possible) through to the present time.
Have Questions About Your Social Security Disability Claim?
Call or email the Law Offices of Sara J. Frankel and Associates, pc today. As a former staff attorney with the Social Security Administration, Sara J. Frankel knows the law from an inside perspective. She is an experienced and dedicated Social Security disability attorney. She has spent decades helping the people of Massachusetts and Rhode Island get the Social Security and SSI disability benefits they deserve.