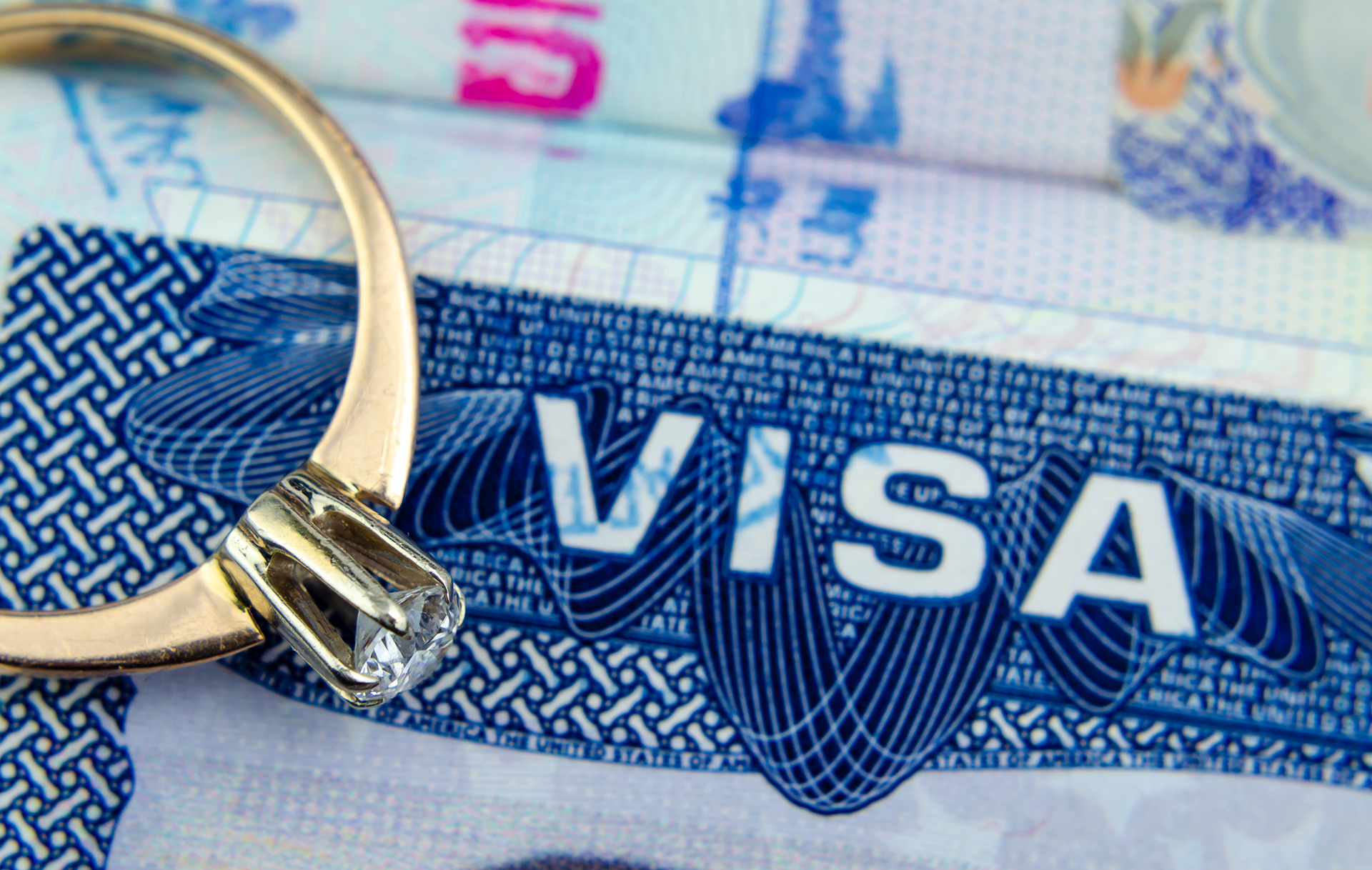 Top 5 Reasons for K-1 Fiancé Visa Rejection or Denial
Having your fiancé(e) visa rejected or denied for any reason can seem like a devastating blow to your future marriage plans. Under immigration law, the K-1 visa allows your partner to live with you in the United States after the wedding. Unfortunately, thousands of fiancé(e) visas are rejected or denied every year. In many cases, knowing the common reasons for a K-1 visa rejection or denial can help ensure your application is successful and that your partner can join you.
If your K-1 visa application has been rejected or denied, it is vital to contact experienced immigration lawyers. Immigration laws are diverse, and many individuals have unique circumstances. If you are planning to marry someone who is not a United States citizen, please read on to find out why fiancé(e) visa rejections or denials happen.
Common Reasons for K-1 Fiancé Visa Rejections or Denials
Immigration laws help ensure that anyone wishing to live in the United States has a legitimate reason. Reasons for U.S. Citizenship and Immigration Services (USCIS) to deny or reject K-1 visa applications include a suspicious relationship, ineligibility to marry, insufficient income, or no plans to marry within 90 days. Of course, fraudulent applications also result in a fiancé(e) visa rejections or denials.
Here are more details about why USCIS rejects or denies K-1 visa applications.
Insufficient Evidence of a Genuine Relationship
One of the most common reasons for rejecting or denying a fiancé(e) visa application is a suspicious relationship. For example, not having a common language, a short dating time before becoming engaged, a significant age difference, or practicing different religions could raise red flags.
If you have never met your future spouse in person at least once in the previous two years, this could also raise a red flag. You will typically need to provide evidence of meetings to convince the immigration officer that the relationship is genuine (or prove that such arrangements would violate strong cultural or religious norms).
Failure to Meet Income Requirements as a K-1 Visa Sponsor
Your K-1 visa application may get rejected or denied if you do not earn enough money to provide for your future spouse. 
Under immigration laws, you must have the financial means to support your foreign fiancé(e) and any dependent children. The minimum requirement is income that is at least 100 percent of the HSS Poverty Guidelines. According to the USCIS website, you must complete and sign an affidavit form attesting that you have the means to provide for your household.
Related reading: What you need to know about an immigration sponsor.
Failure to Demonstrate Readiness to Marry in 90 Days
Immigration services could reject or deny your fiancé(e) visa if you can not prove you plan to marry within 90 days after your intended marriage partner arrives in the United States. First, you must sign a statement of your intention to marry within three months. It is a good idea to also provide supporting evidence—printed wedding invitations, receipts, wedding-related event bookings, and other documents to support your application. 
In some circumstances, it is not possible to marry within 90 days. In this case, an immigration lawyer can help get the necessary documents for a waiver.
Not Legally Eligible to Marry Each Other
If you or your fiancé(e) are still legally married to someone else, the K-1 visa application will be rejected or denied. Therefore, if either of you have been previously married, you must provide legal documentation proving termination of the prior marriage by way of divorce, annulment, or death.
Secretive Relationship
A secretive relationship is a common circumstance that raises suspicion about the validity of the relationship in a fiancé(e) visa application. Typically, friends, family, or work colleagues would be aware of your relationship. Therefore, including copies of photographs in your application showing you and your future spouse with other people you know (such as at holiday celebrations or family events), or providing statements from such people attesting to and detailing their knowledge of the relationship, can help prove that you have a bona fide relationship.
Other Reasons for K-1 Visa Denial
Apart from the above five most common reasons for a K-1 fiancé(e) visa rejection or denial, there are other reasons for rejection or denial that it is important to be aware of, including: 
Having a criminal record or not providing information about previous criminal convictions

Having certain medical conditions

Missing USCIS appointments and or deadlines

Making contradictory statements in your application and or interview, or otherwise not appearing credible to the USCIS officer during the interview.
Immigration Lawyers Assist with Fiancé Visa Denials
Attorney Sara J. Frankel has almost 30 years of experience in federal administrative law, including immigration law. Immigration lawyers are here to assist you if your K-1 visa application was rejected or denied. Please contact the Law Offices of Sara J. Frankel and Associates for a free consultation.